Africa with fresh eyes
Africa had become normal. Having spent about 3 months on the continent, we no longer bashed an eyelash at trucks in the wrong lane, pick-ups with 25 passengers, burning plastic everywhere, women with firewood balaced on theirs heads, or men with a machete in one hand and a beer in the other. The grotesque had become the new normal. What now excited us was supermarkets with freezers and tills, cars without scratches, and showers with hot water.
Thus, picking up my parents in Maputo airport was probably a good thing for us. We indifferently steered our rental car into the Maputo traffic. What we by now considered rather civilized driving – at least compared to Cairo, Khartoum, and Nairobi – was a chaotic maelstrom of cars to my parents. They helped us re-experience exactly *how* different Africa is from little Denmark.
After a night at Resotel – the best hotel Camilla and I had experienced since Caesar's Palace in Vegas back in June – we put Fellucca (Camilla's bike) in storage at Fatima's Backpackers in the heart of Maputo. We turned our Renault Duster north to explored the fantastic beaches of Mozambique and the old colonial town of Inhambane.
When we sat somewhere in Ethiopia and tried to coordinated where my parents should visit us, it was easy to suggest Mozambique without any kind of research. A big country far away. What's not to like? Since then, it turned out that maybe there was not a whole lot to do in Mozambique, especially with the northern three-fourths cut off by rebels and military escorts. We were, however, determined to experience as much as we could there, before continuing into South Africa. We spent the first handful of days experiencing wide, sandy beaches, palm forests, and markets. Mozambique might not be all that tourist friendly, but it is definitely the "real" Africa.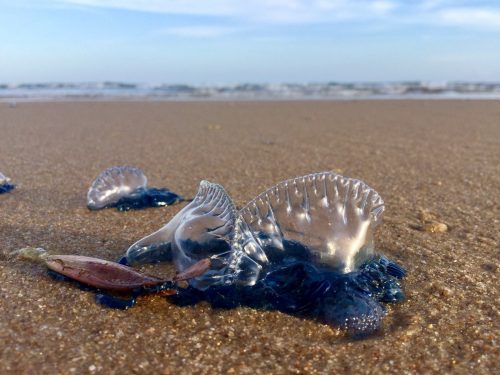 The contrast was stark to us, as we crossed the border to South Africa. We had left Africa for something mostly resembling the US. In other words: We are fans. Camilla had brought Fellucca, who was now stored at a hostel in Nelspruit. Together, the four of us drove up to the small town of Sabie, where, among other things, we visited the local craft brewery, and had our first good beer since we left Germany a long time ago.
North of Sabie is Blyde RIver Canyon, the third largest canyon in the world. We took a peek. The first half of the day was plagued by fog as dense as in San Francisco Bay, but later we had a nice trip to Bourke's Luck Potholes. It is a fascinating piece of river country with cylindrical shafts carved in the rock over thousands of years by Blyde River and Treur River.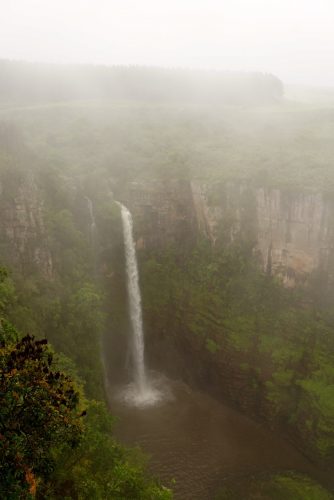 From Blyde River Canyon, the somewhat confused plan Camilla and I had devised led us back towards Mozambique to the southern end of Kruger National Park. We spent a day on a self-drive safari and were lucky enough to see a long list of animals. Most spectacular were fighting elephants and a large herd of lions lounging in the sun.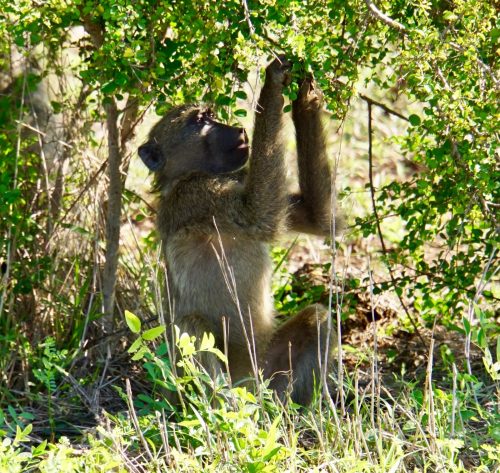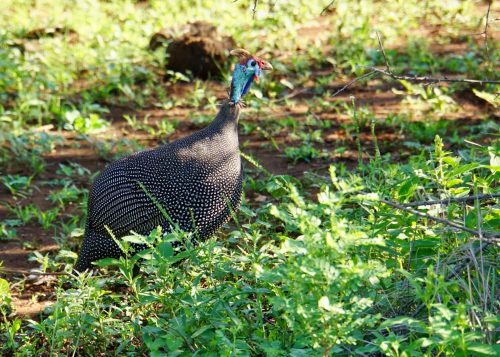 Obviously, two countries were not enough for the two weeks my parents had in Africa, so Swaziland was our next stop. This was a mix of Mozambique and South Africa: Sufficient culture and tradition to qualify as "the real Africa," but significantly richer and more well-organized than Mozambique.
Swaziland is not large, and our four days there were enough to see most of what is there. We stayed a couple of night at wonderful Malandela's (with a good restaurant), but the highlight was our 24 hours in Mkhaya Game Reserve. Mkhaya is one of the best places in the world to see the heavily endangered black rhino – but despite that, our guide, named Africa, told us that he probably only saw them about once a month.
You cannot explore Mkhaya on your own, so we parked outside and were picked up by Africa in an open Land Rover. In many other parks, the use of 4x4s is purely to look cool, but Mkhaya was such a wilderness that nothing less than a Land Rover would have been sufficient. We were quartered in Stone Camp as the only visitors. We had the entire park to ourselves. Stone Camp is located in the center of the reserve, and you live in really nice open stone cottages. There is no electricity in the park, so all lighting was done with candles and paraffin lamps, giving a unique ambiance.
We did a total of three game drives in the park. Just as our afternoon drive seemed to peter out with only a few herds of Nyala (a type of antilope), Camilla spotted two black rhinos in the bush! Africa was ecstatic with enthusiasm and threw the poor old Land Rover in reverse. Contrary to the ordinary white rhino, which is a grazer, the black eats the leaves of trees. This means they spend most of their time in the bush, as opposed to the open savannah, making them very hard to spot. Also, they are so endangered that there are very, very few of them left. But Camilla was attentive and the rest of us lucky, and we got to follow a mother and her son to the watering hole for about half an hour, until they disappered in the bush again. We finished the day with a three-course meal in Stone Camp, and even though our morning safari at 0600 the next day was rather dull, Mkhaya was a grand experience.
We left Swaziland and stayed the night in Barberton at Barberton Manor, a bed and breakfast run by a Dutch lady, who really lived out her dream of being an English lady. The place had a dresscode (which we had no chance of living up to), a complex coupon for customizing your breakfast, and heavy mahogany furniture. It was a very nice place, even if we were not quite what our hostess expected from her guests.
And then the two weeks had passed. Camilla checked in to Funky Monkeys in Nelspruit, where Fellucca was waiting. I drove my parents back to the airport in Maputo. As we crossed the border to the east, the contrast between South Africa and Mozambique seemed even greater. Mom and Dad got on their plane, and I caught a bus back to Nelspruit. En route, it broke down, and I ended up spending most of the night waiting at a gas station in South Africa, 50 km from the Mozambiqan border. I arrived at the hostel at 0500 instead of 2330 as plannen. It seems that South Africa is still Africa after all.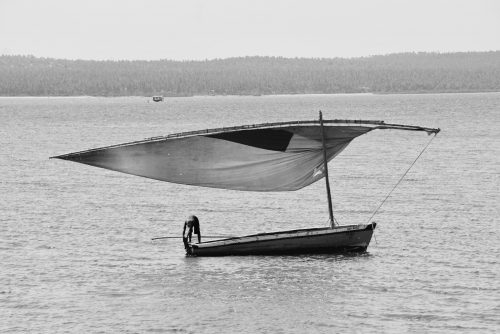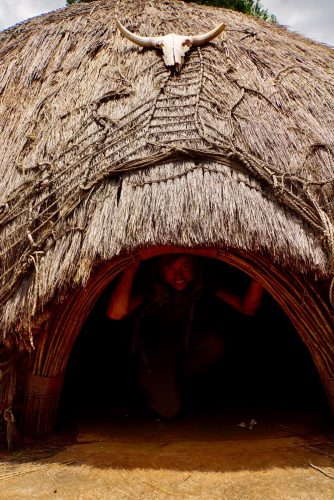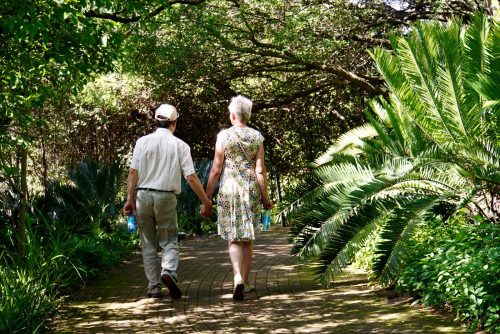 ● ● ●